Tailored-made employment services for all UK businesses
With the power of employee engagement, you can produce ground-breaking outcomes!
Discover how our creative approaches to organisational problems and employee motivation can help you develop your future workforce. We are here to help you as you expand your company using the enthusiasm and involvement of your crew!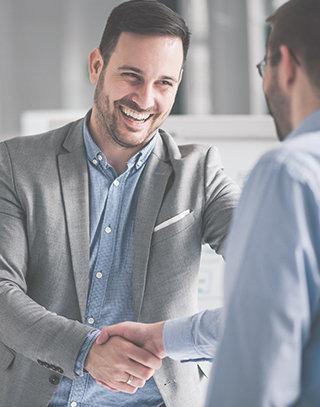 Why employee engagement is key to company success
A company's success depends on how committed its employees are. We have developed the most effective methods for motivating your team, boosting performance, and enhancing employee wellbeing. We provide state-of-the-art solutions for motivating employees and resolving operational issues. We aim to increase your corporate growth and business resilience regardless of your industry.
Boost efficiency and revenue by implementing a comprehensive employee engagement programme!
Forward-thinking businesses must depend on professional guidance for payroll administration and regulatory assistance to allow crucial practical operations to function more effectively to compete in today's complex market. Employee involvement is a driving force behind achieving strategic objectives, creativity, and retaining top talent.
Unparalleled legal assistance, innovative benefit plans, and expert payroll consulting are part of our all-inclusive employee engagement package. All day, every day, our cutting-edge employee engagement portal and mobile app give access to these specialised solutions.Our innovative platform for employee engagement is proven to: 
Boost output and effectiveness
Improve employee satisfaction
Reduce employee turnover and maintain customers
Increase profit
We are dedicated to giving you the resources and the strategy you need to build a devoted workforce and revolutionise your company. Health & Wellbeing Support 54% of employees have taken a pay cut to accept a job that made them happier (Workplace Insight, Wrike, 2022)
32.2% of workers in the UK worked in the public administration, education and health sector in 2021, making it the sector with the highest percentage of workers (Gov UK, 2022)
85% of employees worldwide are not engaged in the workplace (Smarp, Berrett Koehler, 2022)
79% of employees commonly experience work-related stress (Perkbox, 2022)